About
The Institute for Innovative Assessment (IIA) pioneers the development and investigation of leading-edge assessment instruments and related resources that support teaching and learning at the classroom, interim, and summative levels.
Who We Are
We are a community of researchers, educators, designers, and programmers dedicated to transforming assessment for the 21st century classroom. Formerly the Center for the Study of Assessment Validity and Evaluation (C-SAVE) at the University of Maryland (2000-2006), the Institute has a new home in the School of Education at the University of Wisconsin–Madison. Since 2006, we have continued to grow the research initiated at C-SAVE while incubating fresh ideas and approaches.
What We Do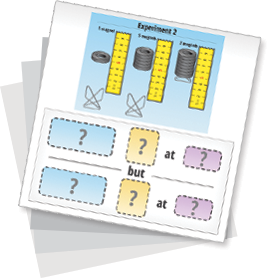 The Institute builds rich, efficient, and effective assessments that
Capture student's understanding via innovative response modes.
Measure differentiated learning on interactive item types for all learners.
Score real-time performances measuring complex reasoning and skills.
Deliver immediate, formative feedback to students and teachers.
Work with Us
We actively engage in a variety of collaborative activities with schools, districts, state education agencies, institutions of higher education, federal advisory groups, education organizations, and test and textbook publishers. Our services include but are not limited to research and assessment design, expert/advisory consultations, and the development and delivery of trainings on topics related to innovative assessment and inclusive educational policies and practices (see Projects and Research pages for more information). Please Contact Us for more details – we'd love to hear from you.